We subscribe to the notion that making mistakes when travelling are part of the adventure – providing nobody gets hurt. In fact, your biggest travel mistake may not be leaving your passport at home. It could be leaving your golf fitness habit at home.
If you're a golfer, staying fit for your next game is important, whether travelling or staying close to home. We've partnered with Body For Golf, which has an excellent training program to keep you in top shape.
Travelling means getting away from it all. And in most cases, that also means losing your fitness routine. Even proper eating takes a hit when you need to eat out all the time, or face the never-ending buffet at the all-inclusives. But it shouldn't be that way. Habits are habits, and if you've created a few good ones at home, then sticking with them when travelling should be a breeze.
In fact, exercising away from your normal environment can be interesting. And with a host of hotel gyms and wellness-focused vacations available, there really isn't any excuse. And even if you don't have a gym nearby, you can walk along the beach, jog (just watch out for the cobblestones!), bike or swim.

Before you even get to your destination, you have to fly or drive. If you're like me, a long flight is terrible for my legs, so I usually perform a few stretching exercises to keep the blood flowing and the muscles from cramping.
And I like to walk around in the airport terminal. I eat light and skip the alcohol and (some of the) caffeine.
On the plane, stay on the move if you can by swivelling your feet and ankles. Turn them from side to side, squeezing the muscles as much as possible. Lift your knees (if there is room) to stretch the thighs and calves. Do a forward bend (if there is room). These two are becoming more difficult as airlines jam the seats together, but give it your best try. If you can, stand up and walk the aisles, do a squat now and then or raise the knees. You might get funny looks, but more likely people will look at you as being the smart one. And don't forget to roll your shoulders and neck. That doesn't take up any space and your shoulders will thank you.
And when you get to your destination…
Walking Tours of the City or Area
If I'm short of time, I prefer a sightseeing bus that hits all of the high points at one go. But if I'm in a city for a few days, or a week, I like to walk around. Check the hotel concierge, or local tourist office for companies that offer group walking tours. Or pick up a travel book that can often provide walking routes to all of the best sites. At some resorts and hotels, they can also provide you with a guide to a local popular running route, or take you on a guided bike tour.
Fitness and Wellness Vacations
These active vacations are becoming the thing to do lately, so there is no shortage of options. If you're in an active vacation frame of mind, check the net for whitewater rafting, horseback riding, skiing and the like to find your best options at your destination. Plus, it's easy to find a gym at your hotel, or if there isn't one, bring along a set of resistance bands to get your workout in your room.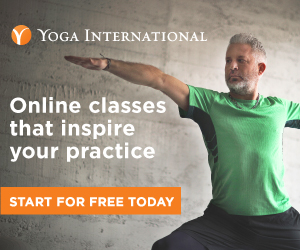 All-inclusive Resort and Cruises
Did I mention all-inclusives? Often they can be a terrific option on your fitness agenda. Water sports are usually included, and the Mexican and Cuban ones I've stayed in offer guided bike tours, scuba diving and other paid options, depending on the resort. And on cruises, the pools are open, and mornings can begin with guided yoga or aerobics sessions, and most ships have well-equipped fitness centres.
And don't forget to eat right when you are away from home. It's not always easy, and falling off the wagon is okay, so don't beat yourself up for eating that chocolate cake. Just do an extra lap or two around the pool.
Newsletter Subscription
If you like this content, we invite you to subscribe to our newsletter. We send out useful reviews of golf courses, and offer a variety of golfing products. If your game needs a little polish, we have links to helpful resources.
A Word About Our Partners
We're big fans of golfing. In fact, we live on one of the finest private courses in Alberta! We've partnered with a few big names to help get you to where you want to go…in style! You'll find them along the right side of the page, or look at the links below. By the way, we receive a small commission, at no cost to you, should you wish to purchase from them.
For instance…
We've just partnered with Consistent Golf, a great place for advice on ways to improve your game. Trying to improve your swing? Take a look at The Stress Free Golf Swing – Ben Hogan's Secret to get you started. How is your short game? Could use some improvement, right? Try this book from Consistent Golf.
Looking for golf clubs? Check out the deals at Carl's Golfland. Click this link, or check the right side of the page.
Amazon carries a large assortment of golf clubs and accessories. Click here, or on the right side of the page to get you started in your search.
And we're partners with the eBay new and used program, so if budget is a consideration, check out the eBay link here, or on the right side of the page for golf club deals and more.
Have a look at our Cheap Flights page for some search suggestions, and check out our partners listed along the right side of the page who can help with flights, accommodation and travel resources.