After a great time golfing at the iconic St. Andrews course, we jumped across the channel to Bruges, Belgium for more Western European history. Dubbed the "Venice of the North", this city is a very popular tourist destination, marked by its canals, cobblestone streets and medieval buildings that were left virtually untouched during the First and Second World Wars.
Start Your Trip to Bruges Downtown
The city's centre is where most people are attracted. Burg Square is where you'll find the 14th century city hall building. The nearby Markt Square dates back hundreds of years, and is visually marked by the 13th-century tower with its 47-bell carillon and 83 metre tower offering amazing views of the downtown.
Bruges is a UNESCO World Heritage City. You're going to want photos at every turn. If you're looking for a postcard perfect photo, head over to the Rozenhoedkaai (a street along the canal). This part of Bruges is the most photographed spot in the city, giving you that postcard-like memory of your visit.
Not far from city hall in Burg Square is a Gothic chapel – the Basilica of the Holy Blood, where – as the name suggests – a vial of Jesus' blood is said to be preserved. You can take photos, but keep your camera shutter quiet or you might be asked to leave. In late May, the vial is removed and included in a procession through the town. Some 100,000 people converge on Bruges each year to watch the parade, so time your visit accordingly.
Avoid the crowds in Bruges and try these ideas
Bruges is a busy place in the summer, so, if you're so inclined, here are a few ideas to steer clear of the crowds.
Take a walking tour. Visitors often recommend Legends Tours. You'll be setting eyes on the Market square, Gruuthusemuseum, Lake of Love, Half Moon brewery, Bonifacius Bridge and more favourite city spots.
If you like Surrealistic art, give the Salvador Dali exhibition a try. It's not your usual museum visit. In fact, you could say it's a little surreal. While in the area, be sure not to miss the Picasso exhibit at the nearby Oud Sint-Jan (Old St. John) site. Dali and Picasso had a mutual rivalry, yet admiration, for each other. Dali's portrait of Picasso hangs in his exhibit, while a Picasso rendition of Dali hangs in his.
Madonna and Child is a marble sculpture by Michelangelo. Created in 1504, this is the only sculpture to leave Italy during his lifetime. It was placed at the Church of Our Lady in Bruges and only moved twice – once during the French Revolution and once during World War 2. The fictionalized story of this removal can be seen in the hollywood movie Monuments Men. Make sure you stop in and take a look. She is truly a magnificent piece of artwork.
After leaving the church (or maybe before you go into the church) make sure to see the Old St. John's Hospital (Sint-Janshospitaal). This was one of the first hospital buildings in Europe. Built in 1104 it operated until 1977. From 1108 – 1236 it operated separately from the church but a Bishop changed that and later expanded the hospital to include a convent to help care for the sick. Lepers and the insane were brought for treatment here. The museum holds many tools for medical treatment of the time. From the looks of those on display, we're sure happy to be around during the day of modern medicine.
Windmills aren't just in Holland. Follow the Bruges Art Route on bike or by foot, along canals and past some of the city's windmills to the Groeningmuseum where some of Belgium's finest are collections are on display.

Beer and chocolate – and waffles
If you want to stop for a pint along the way, we suggest the oldest pub in Bruges, Cafe Vlissinghe, built in 1515 at 2 Blekersstraat. This is a quaint little pub with a lively atmosphere. You can see the worn steps as you enter the pub. Obviously a well visited place! There is a little courtyard in the back if you want a little extra room.
't Brugs Beertje is a specialty cafe opened in 1983 in a 400-year-old building. It serves more than 300 brands. The cafe is on Kemelstraat near the centre of the city.
Did you know that under the medieval streets lies a three-kilometre long beer pipeline? Built in 2016, it connects de Halve Maan Brewery in the city centre to a bottling plant out of town and pumps 1,000 gallons of beer and hour, enough beer to fill 12,000 bottles per hour. The brewery offers daily tours of the brewery and museum.
Or if chocolate is more your thing – you're in Belgium after all – drop by the Choco-Story Museum for handmade chocolates. Inside you'll find sculptures, demonstrations, a chocolate shop and chocolate samples. Or give the more touristy Chocolate Line a try.
Don't forget your Belgian waffles. This is the country that made them famous. Trust us, there really is no other better place to try them.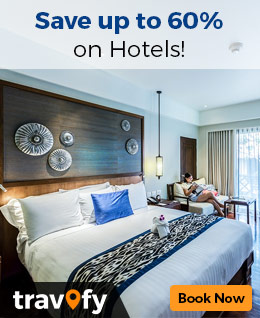 A Word About Our Partners
Bruges is a great place to spend time. To help you on your way, we've partnered with several top travel and resource companies. If you're on a laptop, you'll find them along the right side of the page.
When travelling, we like to know there are resources at our fingertips that we can trust to keep our travels smooth and enjoyable.
We are very pleased to welcome Carl's Golfland to our site. Carl's Golfland has been providing golfers with quality equipment at low prices since 1958. Follow this link to Carl's Golfland.
Amazon has great deals on golf clubs and accessories. Check out their link here or on the right side of the page.
And while you're searching, click on the eBay link for deals on new and used clubs and other golfing essentials.
Patagonia is known for their excellent outdoor clothing and accessories.
Have a look at our Cheap Flights page for some search suggestions, and if you're on a laptop, check out our partners listed along the right side of the page who can help with flights, accommodation and travel resources.