The Natural Wonder of the Grand Canyon
The Grand Canyon is one of those places that is too majestic to adequately describe. The Canyon is about 277 miles (444 km) long, 10 miles (16 km) wide in some places and more than a mile (1.6 km) deep. Photos rarely do it justice – you just have to experience it for yourself. While the Canyon is a "deep" subject, it's relatively easy to appreciate at least some of the Canyon from one of the main viewing areas, or for the more adventurous, by mule, rafting, hiking, helicopter, by vintage train (from Williams, Arizona), or you can camp overnight at one of the hundreds of campsites in the park.
On this particular trip, we chose an easy bus tour from Las Vegas to the South Rim. Cost was about $75 each. The trip is four hours each way, plus sightseeing time. It's a long day, roughly 12 hours or so, but letting someone else do the driving was best for us. The trip takes you close to Hoover Dam, and the driver slowed down on the Hoover Dam Bypass Bridge long enough for us to snap a few shots of the landmark.
The trip arrived at Mather Point on the South Rim, which is a very popular way to get an overall impression of the Canyon. First stop is at the visitor's center for a little orientation. We didn't wander far, but were content for our first visit to simply take in the views from there.
For those not afraid of heights, you can also travel to Eagle Point on the West Rim. Here you'll find the famous Grand Canyon Skywalk, a horseshoe-shaped glass-bottomed walk suspended 70 feet beyond the rim and 4,000 feet above the Colorado River. From here, you can explore traditional Native American dwellings and the western-style town known as Hualapai Ranch. The cost to view the canyon this way is quite expensive.  You can read some of the recent reviews at TripAdvisor.
If approaching the East Rim by car,  you will travel along Highway 64, starting in Grand Canyon Village. It provides a very scenic 26 mile (41 km) drive before ending at the east entrance of the park.
Whichever way you decide to see the Grand Canyon, be sure to leave enough time to let its grandeur sink in. It will take more than a short visit to fully appreciate it, but once you've seen it, it remains with you forever, and for many, a return visit is essential. Before you go, pick up a good book to help guide your visit.
Since you're so close to Vegas, take advantage of some great deals…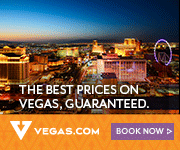 A Word About Our Partners
The Grand Canyon is a great place to spend time. To help you on your way, we've partnered with several top travel and resource companies. If you're on a laptop, you'll find them along the right side of the page. When travelling, we like to know there are resources at our fingertips that we can trust to keep our travels smooth and enjoyable.
We are very pleased to welcome Carl's Golfland to our site. Carl's Golfland has been providing golfers with quality equipment at low prices since 1958. Follow this link to Carl's Golfland.
Amazon has great deals on golf clubs and accessories. Check out their link here or on the right side of the page.
And while you're searching, click on the eBay link for deals on new and used clubs and other golfing essentials.
Patagonia is known for their excellent outdoor clothing and accessories.
Have a look at our Cheap Flights page for some search suggestions, and if you're on a laptop, check out our partners listed along the right side of the page who can help with flights, accommodation and travel resources.