What to Expect at Ek Balam
In among visits to the many golf courses around Cancun, we wanted to do something different on our latest trip. We rarely stay in Cancun, but prefer the area between Cancun and Playa del Carmen. Here, within a comfortable driving time you can see the massive pyramid at Coba and the seaside temple complex of Tulum, and not far is Chichen Itza and a relatively untouristed ruin, Ek Balam.
One of our family members hadn't seen Chichen Itza, so that was on the itinerary. While searching out tours to the complex, we came upon side trips to Ek Balam. We hadn't heard of it before, so we were intrigued to find out more. It's located about an hour's drive southeast of Chichen Itza (which is almost straight north of Tulum), making it a great opportunity to see both in one day.
With six people, taking a private tour made it cost effective, plus the driver was flexible, giving us much more time in the ruins that a regular tour bus would provide. We used CARM, which stands for Cancun and Riviera Maya. Excellent service, lunch and cenote swim included, so would highly recommend you give them a look.
Ek Balam means Black Jaguar. It was occupied for some 1,000 years, slowly becoming abandoned about 1,100 AD, so certainly within the timeframes of most other Mayan complexes. The main pyramid is 95 feet tall (for reference, Chichen Itza's El Castillo is 98 feet tall, Coba is 137 feet high). The stairs getting to the top are steep, as with most other ruins.
There are several very interesting elements if you go. First, at Chichen Itza, climbing is no longer allowed on any ruin after a woman fell to her death in 2006, but at Ek Balam you are free to climb. About half way up the Ek Balam pyramid there are amazing – and we were told, original – stucco carvings protected my modern thatched grass roofs, unlike any other site on the Yucatan. It is believed that as Chichen Itza rose in influence, and Ek Balam declined, the Maya buried the main pyramid at Ek Balam to preserve the stucco sculptures and many of the painted artworks and inscriptions. The artwork is believed to honour a king who was buried in the main structure. There are 45 structures on the site, within a one sq. km area, but the city is believed to cover 12 sq. kms, with more structures that haven't been excavated.
Following up with Chichen Itza
Following our visit there, we drove to Chichen Itza. This is the most famous site in the Yucatan, and is visited by some 1.4 million people each year. No wonder they have closed it to climbers. Years ago we were able to climb every structure, but understandably, that many people would cause too much destruction, so climbing has been banned.
One of the most interesting discoveries there is a musical note that is produced by clapping when you face the El Castillo, or main pyramid. When you go there, it has become a feature of every tour to have visitors clap their hands to make the note. Only two of the sides have been restored. The north side is where the light and shadow can be seen on the equinoxes, making it appear that the two serpents on that side are moving down the side of the pyramid. Also, on the west side of the pyramid is an iron gate, leading to several interior chambers, including what is called the Throne Room. You can no longer get inside, but at one time, we were able to walk into the tunnel to view the interior of the pyramid. To read more about Chichen Itza and Ek Balam, take a look at this book available on Amazon. Or check out this travel guide.
One downside to visiting Chichen Itza is the throngs of trinket vendors who have been allowed into the site. Down the pathways leading to the various temples, visitors run a gauntlet of vendors at every turn. Not pleasant.
Where to stay and how to get around
When we want a break from everything, we tend to seek out all-inclusives. There's a psychological advantage in not thinking about how much a meal or a drink costs. Plus, when you book a 4.5 or 5-star, the service and food is of very high quality.
This time we chose to stay at the Now Sapphire resort just north of Puerto Morelos. We had stayed there once before and were very impressed. The price was right this time around as part of a package tour from Westjet Vacations, so we rebooked. We weren't disappointed. Be aware of the dates you book at any all-inclusive. When the children are off school, the parents bring them, so at times there were a large number of babies and very young children who can disturb a peaceful holiday. Our next trip will be at an adults only resort.
There is no Uber along the Riviera Maya, but there is clearly a need for it. Taxis have a monopoly and charge the sun and the moon for trips. We went into nearby Puerto Morelos to meet up with friends. You can walk there from the resort, and a taxi ride is about 5 minutes. The charge was $80 US return. That's just plain extortion, so we're all for Uber and will welcome it when it finally arrives.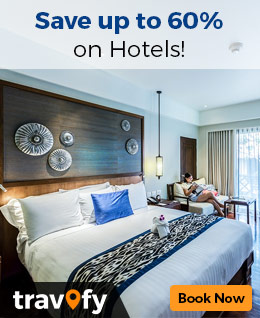 A Word About Our Partners
To help you on your way, we've partnered with several top travel and resource companies. If you're on a laptop, you'll find them along the right side of the page.
When travelling, we like to know there are resources at our fingertips that we can trust to keep our travels smooth and enjoyable.
We are very pleased to welcome Carl's Golfland to our site. Carl's Golfland has been providing golfers with quality equipment at low prices since 1958. Follow this link to Carl's Golfland.
Amazon has great deals on golf clubs and accessories. Check out their link here or on the right side of the page.
And while you're searching, click on the eBay link for deals on new and used clubs and other golfing essentials.
Patagonia is known for their excellent outdoor clothing and accessories.
Have a look at our Cheap Flights page for some search suggestions, and if you're on a laptop, check out our partners listed along the right side of the page who can help with flights, accommodation and travel resources.