Walking in Shakespeare's Footsteps
Shakespeare's birthplace, Stratford-upon-Avon, is a large town northwest of London where tourists flock to get their fill of Shakespeare, his works and his family history. In his day, it's estimated that some 2,000 people would have lived there. Today, the population is about 27,000.
When you go – and you should whether you're a Shakespeare fan or not – use a town map to find your way to Henley Street in the centre of town where the Shakespeare properties are located, surrounded by small shops and bigger brand stores.
We found the houses fascinating for their portrayal of life in the 1600s. Inside, you'll see how the family would have lived, including where the young William slept.
William's father had a flourishing leather business, and the family was considered wealthy.
We walked from Henley Street where his family home is located, down High and Chapel Streets to Shakespeare's New Place where it is said he wrote many of his most famous plays…
…and then to Holy Trinity Church to see where he and his wife Anne Hathaway are buried inside the church.
In our view, the most interesting places were the Henley Street house and the church. The New Place has been extensively remodelled with very little of the original house remaining.
If you're a theatre buff you'll want to take in a play by the Royal Shakespeare Company, which performs in the Royal Shakespeare and Swan Theatres. The theatre also boasts exhibitions, restaurants, backstage tours and a 36 metre tower that overlooks the town.
Every year, on April 23, the town celebrates Shakespeare's birthday. He was born in 1564, but the exact date isn't known. The baptism records in Holy Trinity Church show he was baptized on April 26, so the assumption is that he was born a few days before that.
Shakespeare made his fame and fortune in London, returning to Stratford-upon-Avon to live out his later life. He died in 1616 at the age of 52.
To get to London we booked on Expedia. Another great option is OneTravel. We travelled there from London on train service by Chiltern Rail. You can purchase online ahead of time for a small discount. Using this method is far cheaper than going by organized tour. In our case, we were delayed leaving London Marylebone station so missed our onward connection. Chiltern organized buses to get Shakespeare fans to Stratford-upon-Avon. Despite the delay, we had plenty of time to see the houses associated with the Bard.
We chose to take the return train to London that evening rather than stay in town, but there are lots of accommodation options available through HomeAway, VRBO or on hotels.com. 
Back in London we took in a performance of Romeo & Juliet at the Globe Theatre. We purchased tickets ahead of time online, which is recommended since the plays sell out quickly.
The present theatre was rebuilt a short distance from its original location, based on historic designs. Seating is traditional wooden benches, but you can rent cushions for £1 each.
Did you know?
William Shakespeare was born during an outbreak of the plague, and the town records indicate that he and his family escaped unharmed. Otherwise, the world would never have known him or his plays.
His birth was never really celebrated in any formal way until 1824 when a group got together in a local pub to flesh out what an annual celebration would look like.
Travel Tips
Get a membership to Shakespeare's family homes through the Shakespeare Birthplace Trust. It's not expensive (you get a 10% discount for buying on line) and it gets you into the most popular of his homes, plus it's good for a year.
Travel by train from London to Stratford-upon-Avon. It's far cheaper than booking an organized tour.
Buy tickets for plays in the Globe Theatre before you go to ensure you get a seat.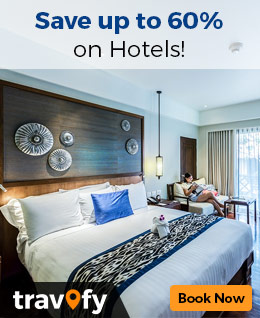 A Word About Our Partners
England is a great place to spend time. To help you on your way, we've partnered with several top travel and resource companies. If you're on a laptop, you'll find them along the right side of the page. When travelling, we like to know there are resources at our fingertips that we can trust to keep our travels smooth and enjoyable.
We are very pleased to welcome Carl's Golfland to our site. Carl's Golfland has been providing golfers with quality equipment at low prices since 1958. Follow this link to Carl's Golfland.
Amazon has great deals on golf clubs and accessories. Check out their link here or on the right side of the page.
And while you're searching, click on the eBay link for deals on new and used clubs and other golfing essentials.
Patagonia is known for their excellent outdoor clothing and accessories.
Have a look at our Cheap Flights page for some search suggestions, and if you're on a laptop, check out our partners listed along the right side of the page who can help with flights, accommodation and travel resources.