We travel a lot, but Mexico City was never high on our priority list. The media reports of gang and drug violence didn't help. But our recent trip to MEX completely changed our perceptions. Mexico City – its people, museums and history – won us over. We're now big fans and encourage you to move this one higher on your travel list.
More than two million people visit Mexico City each year, and that number is expected to climb. That's a sizeable number of visitors considering the population of the city and immediate surroundings is about 21 million, making it the largest city in the western hemisphere.
A Morning at Teotihuacan
The history of Mexico has always interested us and we frequently visit Mayan ruins. This time, we wanted to see Teotihuacan, the ancient temple complex 40 kms northeast of the city. Who the original builders were is a mystery. It was built more than 1,000 years before the Aztecs arrived. At one time it was the largest city in the Americas, housing – by some estimates – as many as 200,000 people during its height between 100 BC and 650 AD.
The site covers 83 sq. kms and is the most visited archaeological site in Mexico. While the Aztecs gave it its current name, the city was in ruins when they arrived, having been abandoned twice in the past. The last occurred around 650 AD when, according to theory, an internal uprising burned parts of the city. It sat unoccupied until excavations began to uncover the structures in the 1800s. You can read more about Teotihuacan in this book from Amazon.
The Pyramid of the Sun was restored to mark the 100th anniversary of Mexican independence in 1910. Restoration of the other structures have carried on to the present. If you plan to climb it – and who doesn't! – wear firm footwear and hold onto the rubber line running up the steps. Even though the steps are in excellent condition compared to some we've climbed, it doesn't take much to misstep.
In 2003, a heavy rain forced a sinkhole to develop at the foot of the Temple of the Feathered Serpent. Exploration uncovered a 300 metre tunnel that went to the middle of the temple. Pottery, bones and other artifacts were found along with some oddities such as liquid mercury and small pyrite balls. How and why they were made and used is unknown.
The entire site is best viewed from atop the Pyramid of the Moon where you can look down the entire four kilometre length of the Avenue of the Dead, as it is called, to see the Pyramid of the Sun and numerous smaller temples and platforms.
Templo Mayor
Spanish for major temple, this ruin lies next to the Zocalo, or main square in downtown Mexico, and right next to the Metropolitan Cathedral. The temple was built around 1325. Excavations started in 1978 and required tearing down some 13 buildings to find most of the temple structures. It's a fascinating ruin to walk through, after which a visit to the attached museum is a must. A large number of artifacts are housed there.
The Aztec Calendar
Almost everyone has heard about or seen photos of this large stone disk, that now sits on display at the Anthropology Museum. It is commonly called the Aztec Calendar, but it is also known as the Sun Stone. It was carved in 1479 and weighs 14 tons. It was originally located under what is now the National Palace on one side of the Zocalo. The location in the building is marked by a tree and plaque where the disk once rested. After it was found in 1790, it was put on display at the nearby Metropolitan Cathedral and then relocated to the museum. It is considered a national treasure.

Travel Tips – Food, Hotels and Transportation
The food in Mexico City is diverse and delicious. We kept to Mexican dishes since we were in Mexico. 🙂 We stayed with medium to high-end restaurants as opposed to street vendors since the street food wasn't as appealing for us. Tacos and other traditional Mexican foods are offered in restaurants, as well as some offbeat traditional food such as ant eggs, larva and grasshoppers. We stuck with foods we recognized! Meals were not expensive. Even the most expensive were about half what we would spend at home.
We went through Expedia to find our hotel, the NH Centro Historico. As the name suggests, it is right downtown a block or so from the historical district, which was perfect for us. The hotel staff were terrific and helpful, the room was very nice and quiet. We would recommend checking it out for your visit.
For transport, we took a cab from the airport. Cost was 250 pesos ($16 Cdn) for our particular trip. However, after that we went with Uber. Uber in Mexico City is safe, the drivers are friendly and the rates are very low. The cost to travel from downtown to the Anthropology Museum, for example, was about 100 pesos, or six dollars.
You can also consider the subway. It goes everywhere, is safe but generally packed during rush hours. Cost is about five pesos, which is about thirty-five cents.
Mexico City is Famous for its Artwork
When someone suggested we visit the National Palace to see the murals of Diego Rivera, we immediately made plans to see them since we were staying only a short distance away. The murals tell the history of Mexico, from the early days, to the coming of the Spaniards, to the break from Spanish rule. Rivera is one of Mexico's national treasures. Another is Frida Kahlo, who was married to Rivera for a time. Her home has been turned into one of the most popular museums in the city.
A Word About Safety
While Mexico City is safe in the tourist areas where you will likely spend much of your time, there are exceptions. As in any large city there are street people, beggars and pickpockets, so just remain aware of your surroundings. Don't take gypsy cabs, and don't wander into areas where few tourists would go. Put your wallet in your front pocket and you should be just fine. We never felt uncomfortable anywhere we went.
In our view, Mexico City is a terrific place full of culture and history that is well worth the visit!
Where to Stay 
There are plenty of place to stay in Mexico City. We would suggest staying near the historical centre of the city. From there, it's easy to walk around. Check our partners along the right side of the page, and stroll your way through the many accommodation options.
For more about Mexico, take a look at Lonely Planet's guide. There are other guides specifically about Mexico City on Amazon that are worth a look.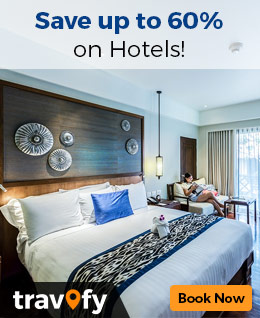 A Word About Our Partners
To help you on your way, we've partnered with several top travel and resource companies. If you're on a laptop, you'll find them along the right side of the page.
When travelling, we like to know there are resources at our fingertips that we can trust to keep our travels smooth and enjoyable.
We are very pleased to welcome Carl's Golfland to our site. Carl's Golfland has been providing golfers with quality equipment at low prices since 1958. Follow this link to Carl's Golfland.
Amazon has great deals on golf clubs and accessories. Check out their link here or on the right side of the page.
And while you're searching, click on the eBay link for deals on new and used clubs and other golfing essentials.
Patagonia is known for their excellent outdoor clothing and accessories.
Have a look at our Cheap Flights page for some search suggestions, and if you're on a laptop, check out our partners listed along the right side of the page who can help with flights, accommodation and travel resources.